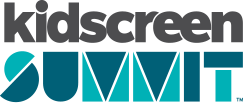 Head of Research
Dubit
Peter Robinson is the head of research at specialist youth research agency, Dubit. With over a decade's research experience Peter is passionate about developing and utilising innovative and immersive research approaches. Previously Peter has spoken on youth obesity, censorship, and media consumption both traditionally and digitally.
Youth has been central to Dubit's work since the company was formed in 2000. Since then agency has worked with the likes of The BBC, Disney, Random House and Turner Broadcasting, providing insight and understanding into the motivations and behaviours of young people.
Dubit's work in the area of digital youth also influences the work of the agency's games development studio which develops virtual worlds and social games for media owners such as The BBC and Cartoon Network looking to leverage their IPs online.
Speaking at: The Data of Discoverability