Speaker Johanne Broadfield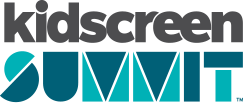 Vice President Cartoon Network Enterprises, EMEA
Turner EMEA
Johanne Broadfield is Vice President of Cartoon Network Enterprises at Turner for Europe, the Middle East and Africa. Working in conjunction with the global Turner CNE team, she develops and directs brand extension strategies across all categories of licensing for Cartoon Network's franchise brands in the region. She oversees a business unit responsible for product licensing, promotions, publishing, home entertainment, location-based entertainment, live events and retail development.
Johanne joined Turner EMEA in February 2014 from Mattel, where she held various leadership positions in the Consumer Products division during her 10-year tenure, including Senior Director for Continental Europe and Senior Director for UK, Eastern Europe and Canada. She also headed up the Fisher-Price Consumer Products division for Europe, the Middle East and Africa. Prior to Mattel, Johanne was Publishing Director at Burda Medien in Germany, where she led the international fashion and magazine business.
Johanne has an MA (Master of Arts) in German with Business Studies from the University of Edinburgh and is an Alumnus of the London Business School.
Speaking at: Beyond the Screen: The future is LIVE!