You are not currently viewing the most recent Kidscreen Summit.

Go to Kidscreen Summit 2023
Kidscreen Summit heads back to Miami in 2016
Mark your calendars now—next year's event is set to take place from February 8 to 11 at the InterContinental Miami again, and registration will open in early July.
More than 1,700 delegates came out this year
It's official! The year's biggest gathering of leaders in kids entertainment got a little bigger again this year. Kidscreen Summit 2015 brought together just over 1,700 attendees in February for four days of intense business networking and professional learning. The final headcount represents a 5% bump over the previous year's attendance.
An increase in delegates from Asia (up 20%) and Canada (up 13%) contributed meaningfully to the event's overall growth, as did bigger or brand-new delegations from South American and Caribbean regions such as Costa Rica, Argentina, Colombia and Jamaica.
YouTube to give can't-miss keynote address in Miami!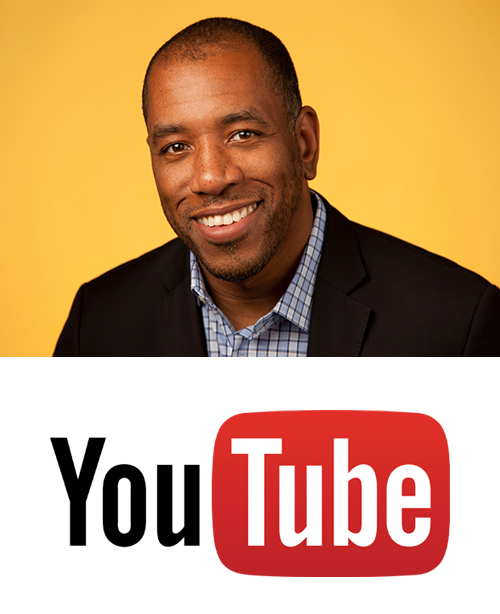 We are thrilled to announce that YouTube's Head of Family/EDU Malik Ducard will open 2015's biggest event for leaders in children's entertainment with a revealing keynote entitled Press Play on Fun.
Online and mobile video viewing rates continue to skyrocket pretty much everywhere, and YouTube has a rock-solid grip on this audience. Today, YouTube is home to millions of families across the globe seeking out content that entertains, educates and inspires their children. With parent company Google currently revamping several of its products for kids 12 and under, YouTube's Head of Family/EDU Malik Ducard will talk about new opportunities for producers to engage families like never before. SIGN UP NOW & be in the room when he does!
Event agenda offers more than 65 leading-edge sessions
Our full conference program is now available online, and it's chock-full of sessions exploring new strategies: & trends, innovative ideas and practical business solutions that will help drive your business forward this year. Here are some outstanding new highlights:
Shifting Gears: How the Producer's Role is Evolving
In each phase of a production, there is always a dedicated producer making sure the train stays on the track. But as the kids entertainment landscape diversifies, the role of a producer is evolving dramatically alongside it. Join our panel of international producers as they compare and contrast past experiences with current experiments, and glean insight into how this all-important position will continue to change as platforms and distribution channels proliferate and shift shape.
Can They Build It? A Case Study of the New Bob the Builder
Join HIT Entertainment and research outfit Dubit as they present the challenges they faced in reimagining Bob the Builder for modern preschoolers in a changing media landscape. Dubit will unveil research that influenced HIT's plans for Bob V2.0, drawing on quantitative and qualitative data gleaned from interviews of more than 1,800 children in the UK and US. And HIT will offer insights into how this research influenced its relaunch strategy for Bob, and how other children's entertainment makers can do likewise.
Audience-Building: Then vs. Now
Eyeballs, eyeballs, eyeballs—attracting a sizable audience is still othe ultimate end goal, but how does content develop a following now compared to just five years ago? Who's leading the charge? How have marketing roles changed, and how do things like COPPA regulations come into play with non-linear series? Our expert panel of producers, broadcast marketers and researchers will discuss what it was like then, and how to get it done now.
Hunting For YouTube Talent
Online talent is gaining more and more traction in kids entertainment. Just look at the traffic flocking to YouTube star channels like PewDiePie, who has 32 million subscribers and counting. While traditional prodcos are starting to scope out the space, there's a lot to learn about tracking down hot content creators and how their existing relationships with YouTube MCNs might impact their work on other platforms. Join our panel of leaders in the online and mobile landscape as they outline what the new deals with talent look like, how they evaluate credibility and starpower, and how deals might differ between live action and animation creators.
VOD: The Shape of Things to Come
The producers who best understand the capabilities of emerging media platforms will be able to optimize their content most effectively―and create the deepest engagement for the biggest audiences. While this may sound simple, deciding what this optimization looks like is anything but. For starters, some claim this generation has abandoned "consumable" narrative media in favor of "shareable" social media, while others like Netflix contend VOD will usher in a new age of totally immersive long-form epic storytelling. So which direction to choose? Our panel of kids media pros will have plenty of opinions on the shape of things to come.
SAVINGS ALERT! Final Early Bird discount on now.
Our final Early-Bird discount is now in effect. Save $100 if you register to join us in Miami by Jan 2.
This week's hot new session announcements...
Meet the President: Cartoon Network's Christina Miller
Christina Miller is now leading the charge at one of the world's biggest children's broadcasters, having taken the reins at Turner for Cartoon Network, Adult Swim and Boomerang. Balancing business and creative strategies as she carves a new path for the network is no easy thing, but Miller is definitely up for the challenge. In this one-on-one session, she'll discuss the influences that have shaped the way she approaches content and commercial enterprise, as well as providing a first peek at what's on deck at Cartoon Network, and where she sees the future of kids TV heading.
Meet the Maker of Maker Studios: Michael Ross
Disney paid in excess of US$500 million earlier this year for Maker Studios, whose Family business unit is one of the largest short-form video platforms in the children's entertainment industry. Meet Michael Ross, the man in charge of Maker Family, and find out more about the challenges and successes that have shaped his unique perspective and approach to content.
How's the weather down there?
You can leave your winter layers at home, people! Miami at the end of February is pretty much perfect, with average temperatures in the range of 78°F to 80°F (or around 27°C), eight hours of sunshine a day, and very little rainfall.
BOOK NOW to stay at the InterContinental Miami!
Our hotel reservation link is open for business, and Kidscreen Summit attendees can book king or double rooms at the InterContinental Miami from February 19-27 for just US$299 a night. This is an outstanding rate for this hotel class in February, which is prime time for Miami travel and tourism.
Ranked #5 in the city by TripAdvisor, the Miami InterContinental is a thoroughly modern four-star hotel located on prime downtown waterfront. It was renovated from top to bottom two years ago, and its attractive features include breathtaking views of Biscayne Bay, spacious and well-appointed guestrooms (with 24-hour room service and minibars), an on-site Starbucks, a state-of-the-art fitness center, a full-service spa and a heated outdoor pool and sundeck.
Plus its Toro Toro Restaurant and Bar—which is a crown jewel in the hotel's swank open-concept lobby—is sitting pretty at #1 on TripAdvisor's Miami restaurant rankings.
The InterContinental is located just minutes away from South Beach, the Design District, Coconut Grove's bohemian village and the many galleries, restaurants and boutique shops in Coral Gables.
So what does this all add up to? One giant accommodations upgrade for Kidscreen Summit. Trust us, you are definitely going to want to stay on-site this year!
We've secured more rooms than usual, but the hotel block is limited, so we highly recommend that you book soon. Reserve online, or call the hotel directly at +1-305-577-1000 and reference Kidscreen Summit to get the preferred rate.
Registration is now open!
The biggest event in kids entertainment is moving to Miami next year and will take place from February 23-26. We're looking forward to this fresh start, and we hope you join us in our sunny new location for four days of can't-miss networking, deal-making, and market intelligence—it's the best business investment you'll make in 2015.
Save $300 until October 10 with our lowest Early-Bird Rate.