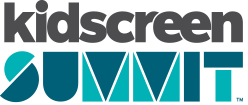 You are not currently viewing the most recent Kidscreen Summit.

Go to Kidscreen Summit 2024
Keen to pack more professional learning into your Kidscreen Summit week? Sign up to take part in one or two of our Master/Mentor Classes for just $250 each. Designed for the industry's most experienced execs (Master Classes) and also for relative newcomers (Mentor Classes), these sessions will run in the morning on Tuesday, February 12 and Wednesday, February 13. Check out the topics we'll be covering!
MENTOR CLASS—TUESDAY, FEBRUARY 12 (8:30-10:00)
Demographic Targeting: How to find your sweet spot
Experienced curriculum and content developer Cheryl Gotthelf will take you on a demographic deep-dive to better understand what kids ages two to five and six to nine need and want from their entertainment. Join us and learn exactly who your show is for, and how you can enhance their experience with it even more.
Featuring:

Cheryl Gotthelf,

Children's Media Consultant
MASTER CLASS—TUESDAY, FEBRUARY 12 (8:30-10:00)
SOLD OUT! Landscape of Digital: Navigating the hottest models
Join two of the industry's most experienced distributors as they give an expert overview of the digital content market, looking at how all of the different delivery models—direct-to-consumer, SVOD, AVOD, EST, MCN, etc.—fit together into a very busy ecosystem.
Featuring:

Ed Galton,

CCO & Managing Director, CAKE


Richard Goldsmith,

President & CEO, Cyber Groups Studios USA
MENTOR CLASS—WEDNESDAY, FEBRUARY 13 (8:30-10:30)
SOLD OUT! Next-Level Pitching: Getting buy-in every time
This comprehensive pitching workshop will walk you through all of the stages—from the first elevator pitch of your initial concept, through stress-testing the idea as part of the creative process, and finally pitching the show to potential broadcasters, distributors and financing partners. Sign up for this opportunity to learn how to tailor your delivery for every audience and every pitching scenario. And find out how to read the takeaways and add more value to your creative process.
Featuring:

Tony Collingwood,

Managing Director & Writer, Collingwood & Co.


Jamie Piekarz,

Principal, JamPie Media
MASTER CLASS—WEDNESDAY, FEBRUARY 13 (8:30-10:30)
Pre-Development Jam: Nine steps to better creative collaboration
Want to save valuable time and establish better creative alignment on developing your next kids TV project? Adapted from the Google Design Sprint model, this nine-step process lets team members participate and share their views without needless discussion, while still guaranteeing that a strong singular vision for the show shines through. Working on mock concepts for 120 minutes, you will come away with a road map to pitch the project, actionable tasks to get started on right away…and, most importantly, an all-new approach to creative collaboration.
Featuring:

Heath Kenny,

President, You and Eye Creative