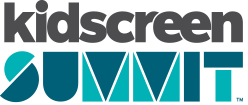 You are not currently viewing the most recent Kidscreen Summit. Go to Kidscreen Summit 2020.
Modern Dads: A focus on fatherhood
Monday, February 11, 2019
2:00 PM - 2:45 PM
Xilam Bayfront
Growing up in an ever-changing and challenging world, the one constant for today's kids is family—although what that means continues to evolve. Attitudes about gender have loosened up—relieving moms and dads alike of the weight of many old stereotypes. Within this context, fatherhood has taken on new meaning in recent years, and dads are playing a far more active role in their children's lives. This new study from Viacom (parent company of Nickelodeon) will explore this shift in family dynamics and what it means for kids media players.
Featuring:
Christian Kurz
SVP, Global Consumer Insights
Viacom Media Networks