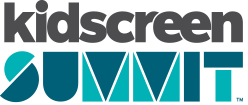 You are not currently viewing the most recent Kidscreen Summit. Go to Kidscreen Summit 2021.
Sprinting to Shelf: How to keep pace with direct-to-consumer platforms
Wednesday, February 13, 2019
11:00 AM - 11:45 AM
Sevilla
Consumer expectations are evolving, and the breakneck pace of kid-driven trends means a toy can already be outdated by the time it hits shelves. As a result, traditional retail models are getting lost in the dust, and toycos are racing to keep up with direct-to-consumer platforms by increasing their speed to market. This panel of experts examines the strategies and technologies that are helping to shorten the retail timeline.
Moderating:
Elizabeth Foster
Copy Chief & Special Reports Editor
Kidscreen
Featuring:
Michael Dee
Director of Content
Coolabi Group
Bill Graham
Chief Marketing Officer
PhatMojo, LLC
Pam Kunick-Cohen
Head of Brand Management, Licensing & Merchandising
Technicolor