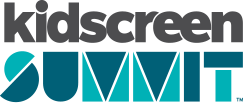 You are not currently viewing the most recent Kidscreen Summit.

Go to Kidscreen Summit 2022
Keen to pack more professional learning into your Kidscreen Summit week? Sign up to take part in our Master/Mentor Classes for just $250 each. Designed for the industry's most experienced execs (Master Classes) and also for relative newcomers (Mentor Classes), these sessions will run in the morning on Monday, Tuesday and Wednesday at the event. Check out the topics we'll be covering.
MENTOR CLASS: Master the Art of Storyboarding
Making a show without a storyboard is like baking a cake without a recipe. You can do it, but you might end up with an unappetizing mess. Join this hands-on class led by an experienced storyboard artist to learn tips, tricks and best-practice advice that will help you use this development tool to its fullest potential.
SOLD OUT!—MENTOR CLASS: Series Budgeting 101
So you've landed a commission, now let's talk money! With lots of practical exercises, this workshop will teach you how to plan a budget for your first series, exploring elements that are often over- and under-valued, and outlining the most unanticipated expenses that can mess up even the best financial plan.
MENTOR CLASS: Countdown to Licensing
Yes, there is such a thing as too soon when it comes to planning a consumer products strategy. Join licensing veterans Marty Brochstein and Bill Graham on this step-by-step roadmap to figuring out when your property is mature enough for shelf life, whether it can support the categories that will catch a retail buyer's attention, how to connect with these gatekeepers, and how to shift strategies if you're not quite there yet.
SOLD OUT!—MASTER CLASS: Anatomy of an SVOD Deal
Join two experienced producers who've successfully negotiated and fulfilled SVOD deals with a variety of platforms—they'll provide valuable guidance on setting expectations, what happens at each stage of the deal-making process, standard clauses, and how to identify, avoid and deal with common SVOD-contract pitfalls.
MASTER CLASS: Recession-Proof Your Bottom Line
Whether it's a geo-political economic dip, or the SVOD content market slowing down, every good leader should know how to protect their business from a bubble burst. Join us and learn how to identify risks in your strategy, create a sustainable growth plan that can weather a financial storm, and structure your business to avoid losing everything if demand for what you produce constricts.
MASTER CLASS: Majoring in Trendspotting
Want to know whether you've got the next unboxing phenomenon or Hatchimals on your hands? Consumer market tracker Chris Byrne will lead this deep-dive into identifying kid trends with staying power, sharing practical resources for assessment, and outlining safer ways to get in on the ground floor of a burgeoning consumer craze.



If you like something you see here, email Maggie Wilkins (mwilkins@brunico.com) about adding it to your registration.