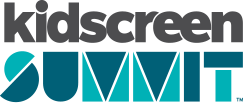 You are not currently viewing the most recent Kidscreen Summit.

Go to Kidscreen Summit 2024
15 Jan 2020
BRAND-NEW Coffee with… host open for meetings
Joanna Rosenthal, manager of content acquisitions and co-productions at Cartoon Network & Boomerang, has just joined our lineup of hosts for Coffee with… on Tuesday, February 11 (9:00-10:00am)! If you haven't already got a Coffee with... meeting in your schedule and would like to meet with Joanna, here's how to secure a spot:

Delegate Lounge hours
Some of you have been asking us when the Delegate Lounge, sponsored again this year by our friends at KOCCA, will be open during the Summit. Here are the hours for your reference:
| | |
| --- | --- |
| MONDAY, FEBRUARY 10 | 8:00 – 6:00 |
| TUESDAY, FEBRUARY 11 | 8:00 – 6:00 |
| WEDNESDAY, FEBRUARY 12 | 8:00 – 6:00 |
| THURSDAY, FEBRUARY 13 | 8:00 – 3:00 |
Check yourself in at the Summit
To help you check in quicker and get right down to business at the event, we will once again have four Self Check-in Kiosks in our Registration Desk area on the second floor of the InterContinental. We encourage you to take advantage and skip the first-day lines, BUT you must have a photo of yourself uploaded on your kidscreenXchange profile in order to use the kiosks. Here's how to do that before you leave for Miami:
Celebrate your Summit success at our CLOSING COCKTAIL PARTY!
That's right, people! We will be kicking off AND wrapping up the event with some fun poolside networking. So make sure you stick around to join us for a final round of mojitos on Thursday, February 15 from 2:00pm to 3:00pm (Poolside Terrace, fifth floor).

Great dining is just steps away...
Looking for a place close by for business lunches and dinners? Here are 10 of TripAdvisor's top-50 restaurants in Miami, and they're just a short walk from the event.
CVI.CHE 105 (Seafood/South American)
TripAdvisor says…#2 in Miami
Steak Brasil Churrascaria (Steakhouse/Brazilian)
TripAdvisor says…#5 in Miami
Pollos & Jarras (Peruvian/Spanish)
TripAdvisor says…#10 in Miami
Niu Kitchen (Mediterranean/Spanish)
TripAdvisor says…#19 in Miami
Vero Italian Restaurant (Italian)
TripAdvisor says…#20 in Miami
Fratelli Milano (Italian)
TripAdvisor says…#24 in Miami
Toro Toro (Latin/Steakhouse/Tapas)
PSST…THIS ONE IS ACTUALLY IN THE EVENT HOTEL!
TripAdvisor says…#31 in Miami
The Capital Grille (Steakhouse/BBQ)
TripAdvisor says…#36 in Miami
Farfalle (Pizza/Italian)
TripAdvisor says…#43 in Miami
Zuma (Sushi)
TripAdvisor says…#48 in Miami


8 Jan 2020
Download the Kidscreen Summit app!
Get the most out of your Kidscreen Summit experience with our recently updated mobile app. It's got all the info you'll need to navigate the event like a pro:
| | | |
| --- | --- | --- |
| Agenda | My Schedule | Speakers |
| Attendees | Venue Map | Meeting Suites |
| Meeting Tables | Exhibitors | Announcements |
STEP 1: Visit the Apple Store or Google Play from your mobile phone or tablet.
STEP 2: Download the app and create your profile.

Note: The email address in your app profile must match the one you used when you registered for Kidscreen Summit. Once you enter it in your profile, you'll be prompted by our app host EventMobi to verify that it is your email address.

STEP 43: Just kidding, you're done. It is really that easy!
HOTEL UPDATE—no rooms left at the inn
Our block of hotel rooms at the InterContinental Miami is pretty much sold out, but inventory may still open up due to cancellations, so we do recommend that you keep checking on availability by calling the hotel at +1-305-577-1000.
In the event that you need to book elsewhere, here is a list of hotels within walking distance that seem to still have rooms available through Expedia:
River Park Hotel & Suites (2 stars)
YVE (3.5 stars)
Langford Hotel (4 stars)
Hyatt Regency (4 stars)
Icon by Sunnyside Retreats (4 stars)
EPIC by Kimpton (5 stars)
JW Marriott Marquis (5 stars)
Hotel Beaux Arts (5 stars)
W Hotel (5 stars)


Venue Tours & early badge pick-up—hit the ground running!
Located on the second floor of the InterContinental Miami, our Kidscreen Summit Registration Desk will be open from 1:00pm to 7:00pm on Sunday, February 9 for anyone who would like to pick up their badge a little early. We are also running guided tours of our event space on Sunday afternoon (4:30pm) and Monday morning (8:30am). If you could use a little orientation, meet us a few minutes beforehand at the Registration Desk.


Getting your bearings
By now, you're probably in the thick of scheduling Kidscreen Summit meetings, so we've updated our venue maps to help you figure out where to connect with other delegates. Our Delegate Lounge—which is Meeting Central at the event—will be located on the second level in the Grand Ballroom.
Generously sponsored by our friends at Go-N International, we will once again have three 10-foot-tall Meeting Points set up in and around the Lounge area to help you find each other more easily. They will look like the sample image here, with each one sporting an image from a different show, and here's where they will be located:
Meeting Point A Delegate Lounge by the Coffee Station
Meeting Point B Atrium by the Info Booth
Meeting Point C Between Biscayne and Chopin Ballrooms
Buffet breakfast and lunch will be served all four days of the event in the second-level Chopin and Biscayne Ballrooms, with additional lunch service and seating available in the lobby-level Olé restaurant. Our conference sessions are all taking place in various rooms on the lobby level. And just inside the hotel's main entrance, the open-concept Lobby Lounge and Toro Toro Bar are great spots to unwind over drinks, or meet up with a dinner date.


PARTY TIME—Join us poolside for our Kick-Off Cocktail
The perfect way to celebrate a successful first day at the event with other delegates, we hope you'll join us Monday night on the pool terrace for a drink as the sun sets.
WHEN:

Monday, February 10
5:00pm to 6:30pm

WHERE:

Pool Terrace,
InterContinental Miami (fifth floor)

Come out and celebrate at the 2020 Kidscreen Awards!
The perfect way to celebrate a successful first day at the event with other delegates, we hope you'll join us Monday night on the pool terrace for a drink as the sun sets.
WHEN:

Tuesday, February 11
5:15pm to 6:30pm (after-party 'til 7:30pm)

WHERE:

Bayfront Ballroom,
InterContinental Miami (lobby level)

Still time to sign up for our Master & Mentor Classes
If you'd like to spend a little time honing your skills with experts in one of the Master or Mentor Class subjects below for just $250, now's the time to get on the list. The easiest way to do that is by contacting our Event Sales Manager Maggie Wilkins (mwilkins@brunico.com).
MENTOR CLASS—MONDAY, FEBRUARY 10 (8:30-10:00)
Master the Art of Storyboarding
Making a show without a storyboard is like baking a cake without a recipe. You can do it, but you might end up with an unappetizing mess. Join this hands-on mentor class with an experienced storyboard artist to learn tips, tricks and best-practice advice that will help you use this development tool to its fullest potential.
MASTER CLASS—MONDAY, FEBRUARY 10 (8:30-10:00)
Majoring in Trendspotting
Want to know whether you've got the next unboxing phenomenon or Hatchimals on your hands? Consumer market tracker Chris Byrne will lead this deep-dive into identifying kid trends with staying power, sharing practical resources for assessment, and outlining safer ways to get in on the ground floor of a burgeoning consumer craze.
MENTOR CLASS—TUESDAY, FEBRUARY 11 (8:30-10:30)
Countdown to Licensing
Yes, there is such a thing as too soon when it comes to planning a consumer products strategy. Join licensing veterans Marty Brochstein and Bill Graham on this step-by-step roadmap to figuring out when your property is mature enough for shelf life, whether it can support the categories that will catch a retail buyer's attention, how to connect with these gatekeepers, and how to shift strategies if you're not quite there yet.
SOLD OUT!—MASTER CLASS—TUESDAY, FEBRUARY 11 (8:30-10:30)
Anatomy of an SVOD Deal
Join two experienced producers who've successfully negotiated and fulfilled SVOD deals with a variety of platforms—they'll provide valuable guidance on setting expectations, what happens at each stage of the deal-making process, standard clauses, and how to identify, avoid and deal with common SVOD-contract pitfalls.
SOLD OUT!—MENTOR CLASS—WEDNESDAY, FEBRUARY 12 (8:30-10:30)
Series Budgeting 101
So you've landed a commission, now let's talk money! With lots of practical exercises, this workshop will teach you how to plan a budget for your first series, exploring elements that are often over- and under-valued, and outlining the most unanticipated expenses that can mess up even the best financial plan.
MASTER CLASS—WEDNESDAY, FEBRUARY 12 (8:30-10:30)
Recession-Proof Your Bottom Line
Whether it's a geo-political economic dip, or the SVOD content market slowing down, every good leader should know how to protect their business from a bubble burst. Join us and learn how to identify risks in your strategy, create a sustainable growth plan that can weather a financial storm, and structure your business to avoid losing everything if demand for what you produce constricts.
11 Dec 2019
We've got some great keynotes lined up!
Judging from how hopping our Delegate Lounge always is, we know that business meetings are a primary focus at the event for most of you. But make sure you carve out a little time in your Summit schedule for inspiration and information—starting with these fascinating keynote sessions…
Reframing Empathy: Lessons From Cesar Millan
Sit and stay as world-renowned dog behaviorist Cesar Millan brings his expertise in reading non-verbal cues to the Kidscreen stage. With practical applications from his upcoming animated series and more than 25 years as a canine behaviorist (that's nearly two centuries in dog years!), Cesar and his dachshund/cocker mix Sophia are joined by media and education executive Alice Cahn for a fireside chat exploring the impact our furry friends can have in teaching kids social emotional learning, empathy, cooperation and tolerance.
Cesar Millan
Dog Behaviorist
Alice Cahn
Founder
Cahnworks
Gen Alpha, Engaged
Today's kids have been born into a world of iPhones, YouTube and Instagram. They aren't just digital-first: They're mobile, global, visual and social natives, and acclaimed social researcher Ashley Fell literally wrote the book on them. In this keynote, Ashley will deliver a snapshot of how kids and teens live today, how they'll shape tomorrow's media, and how producers and broadcasters can cut through the noise to capture their attention in this digitally disruptive world.
Ashley Fell
Special Researcher & Team Leader, Communications
McCrindle

Polish up your profile on kidscreenXchange
When people check you out on our event management hub, you want to make a great first impression. So now's the time to update your professional profile on kidscreenXchange:
4 Dec 2019
Use kidscreenXchange to add sessions to your personal agenda
As you plan your time at the Summit, it's really simple to add sessions you want to attend to your schedule using kidscreenXchange. Here's a quick how-to guide: