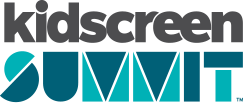 You are not currently viewing the most recent Kidscreen Summit. Go to Kidscreen Summit 2021.
MASTER CLASS—Majoring in Trendspotting
Monday, February 10, 2020
8:30 AM - 10:00 AM
Gusman
Want to know whether you've got the next Baby Shark or TikTok on your hands? Consumer market tracker Chris Byrne will lead this deep-dive workshop into identifying kid trends with staying power, sharing practical resources for assessment, and outlining safer ways to get in on the ground floor of a burgeoning consumer movement.
Featuring:
Christopher Byrne
President
Byrne Communications/The Toy Guy