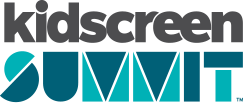 You are not currently viewing the most recent Kidscreen Summit. Go to Kidscreen Summit 2021.
Are You Smarter Than a Smart Speaker?
Tuesday, February 11, 2020
2:00 PM - 2:45 PM
Sevilla
Hey Google, read me a story. As more and more kids engage regularly with the likes of Alexa, Google and Siri, producers need to get prepared. New research from Dubit explores the rise in smart speakers and what it means for kids content consumption, as well as looking at how producers can develop smart, appealing and innovative features for these AI-enabled devices from the get-go.
Featuring:
David Kleeman
Senior Vice President Global Trends
Dubit
Adam Woodgate
SVP Media Trends
Dubit