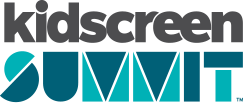 You are not currently viewing the most recent Kidscreen Summit. Go to Kidscreen Summit 2021.
Redefining Quality
Wednesday, February 12, 2020
2:00 PM - 2:45 PM
Bayfront
We may be in the golden age of content, but kids' perception of "great," "good' and "just OK" shows are getting blurred. In this session, KidsKnowBest COO Peter Robinson shares brand-new research looking at how the perception of quality is changing amongst kids, how these evaluations shift between platforms and across occasions, and whether they have any influence at all on why kids choose to watch a show in the first place.
Featuring:
Peter Robinson
CSO
KidsKnowBest