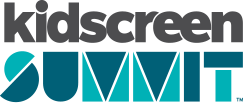 You are not currently viewing the most recent Kidscreen Summit. Go to Kidscreen Summit 2021.
Keeping Kids Captivated
Monday, February 10, 2020
12:00 PM - 12:45 PM
Bayfront
This generation of kids are self-sufficient explorers, highly proficient at navigating the ocean of available content to find what fits their mood in the moment. Staying relevant means understanding their specific needs, and creating stories, characters and content that connect with them in those moments. Disney Channels Consumer Insights will share an in-depth portrait of today's kids: Who they are, how they show up, and what they are looking to us to deliver.
Featuring:
Jane Gould
SVP, Consumer Insights & Programming Strategy, Disney Channels Worldwide
Disney Channels Worldwide