Speaker Jennifer Twiner McCarron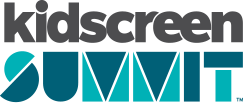 You are not currently viewing the most recent Kidscreen Summit. Go to Kidscreen Summit 2021.
President
Atomic Cartoons
Jennifer Twiner-McCarron joined Atomic Cartoons as the Head of Production in 2011 and supervised all in-house production. Under Jenn's leadership, the team grew from 30 people to over 200 + today. Jennifer lead production on multiple productions including BeatBugs - Netflix upcoming original series for kids featuring the music of the Beatles, the award winning Rocket Monkeys for Teletoon, and the hit series Little Charmers for Spinmaster and Nelvana
As President of Atomic Cartoons, Jennifer will be responsible for Atomic's continued growth, creative excellence and valued collaborations with its partners.
Prior to joining Atomic, Jennifer was Vice President of Production for Rainmaker Entertainment in Vancouver. Over the past 15 years, Jennifer has produced or executive produced dozens of animated television series, video game cinematics, and direct to DVD features including the popular Barbie Princess franchise with Mattel Filmed Entertainment. Jennifer holds a Bachelor of Fine Arts from Carleton University in Ottawa, Ontario, and a degree in film studies from the Vancouver Film School. She is an award winning Producer having received several Leo awards, an ELAN, and a DTV award, and was voted one of the "Top 25 Women in Animation" by Animation Magazine in 2004. Jennifer's greatest achievement, however, is her family and she cherishes spending time with her eleven year old daughter and seven year old twins.
"I am thrilled to be taking on this new role at Atomic Cartoons at such an exciting time of growth and opportunity for Thunderbird & Atomic. The talented people at Atomic Cartoons are innovative and passionate about animation, and I am honored to be a part of this world class team" said Jennifer Twiner - McCarron.
Speaking at: MASTER CLASS—Recession-Proof Your Bottom Line

@atomiccartoons