Speaker Elizabeth Waybright&nbspTaylor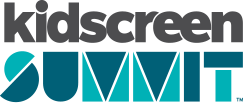 You are not currently viewing the most recent Kidscreen Summit. Go to Kidscreen Summit 2022.

Director, Development
Disney Television Animation
Elizabeth Waybright Taylor is Director, development for Disney Television Animation, a position she has held since 2016. Elizabeth focuses on shepherding Disney heritage and original series through the creative development process. Taking ideas from pitch to pilot delivery, Elizabeth works side by side with show creators to build worlds, develop story, establish design, and lock music, casting and animation to present the show for series consideration.
Elizabeth joined Disney in 2010 as executive assistant to the VP, creative and the VP, development. She grew within the team by stepping into both coordinator and manager of development roles where she supported projects, took pitches, and built relationships within the animation community.
She began her career at the Nickelodeon Animation Studio in 2004 working in production and then briefly stepped outside of the entertainment industry. As a designer at Soolip Paperie she handled corporate accounts. Enticed by the glamor of event planning she then joined Special Occasions as a Producer where she, surprisingly, spent less time designing and more time pulling permits. She recalls with great fondness the day she looked around and thought "I need to get back to animation."
Elizabeth received a bachelor's degree in Film, Visual, and Media Arts from Emerson College.
She loves overpriced coffee, dancing ballet, sci-fi, children's books, Beethoven, Picasso, and (most of all) her husband and partner in crime. Her famous name is his fault, but she decided he was worth it.
Speaking on: 30 Minutes with... Elizabeth Waybright Taylor, Disney TV Animation; Cocktails with... Disney; Speed Pitching 1