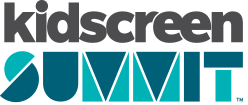 OPEN FOR REGISTRATION—SPECIAL COMEBACK RATE IN EFFECT
We're really looking forward to seeing everyone in person again, and have just opened registration for Kidscreen Summit 2021 with a special $1,495 Comeback Rate running until Friday, July 17. NOTE: We want you to feel totally comfortable with every part of the event experience you'll have with us, and for starters, we have adjusted our cancellation policy so that if it's not possible for us to produce a live event because of COVID-19 pandemic, or if government travel restrictions/border closures prevent you from attending, event registration fees can be transferred to a virtual Kidscreen Summit experience, transferred to KSS 2022, or refunded.
KIDSCREEN SUMMIT 2021 DATES ANNOUNCED
Mark your calendars now—next year's event is set to take place from February 7 to 11 at the InterContinental Miami again, and registration is now open. SIGN UP NOW!
EVENT ACHIEVES MORE GROWTH IN MIAMI IN 2020!
Representing a 5% year-over-year increase in registrations, Kidscreen Summit 2020 brought together more than 2,200 attendees in February for four days of intense business networking and professional learning.