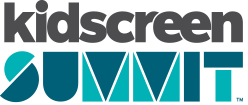 You are not currently viewing the most recent Kidscreen Summit. Go to Kidscreen Summit 2020.
New-Wave Damage Control
Wednesday, February 13, 2019
2:00 PM - 2:45 PM
Xilam Bayfront
Social media can be a great marketing and fan engagement tool, but things can also go south on these platforms with alarming speed. And once you've got a fire on your hands, how do you put it out before it burns your brand and company beyond revival. Join us and learn from companies that have weathered intense social media storms and come out intact on the other side.
Moderating:
Lana Castleman
Director of Communications
Writers Guild of Canada
Featuring:
Olivier Dumont
President
Entertainment One Family & Brands
Christopher Keenan
SVP & Executive Producer, Content Development and Production
Mattel Creations
Tom McGillis
President, Executive Producer
Fresh TV Inc.