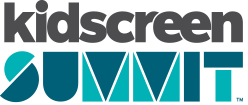 You are not currently viewing the most recent Kidscreen Summit. Go to Kidscreen Summit 2024.

Director, Marketing & Communications
Writers Guild of Canada
Lana Castleman is the newly minted Director of Communications for the Writers Guild of Canada, which represents more than 2,200 professional English-language screenwriters in Canada, creators of entertainment watched around the world. She oversees all internal and external communications priorities for the Guild, including advocating on behalf of its members with the industry, government and entertainment-consuming public. Previously, she was the longtime Editor & Content Director of Kidscreen and oversaw all editorial planning for the magazine and the brand's online and event content. She'll never forget the day Oscar the Grouch wished her "a rotten day." She holds an MA in History from Canada's McMaster University.
Featured in: Swimming in the Deep End of the Talent Pool; New-Wave Damage Control