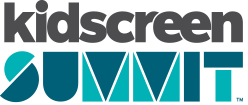 You are not currently viewing the most recent Kidscreen Summit. Go to Kidscreen Summit 2020.
Using Your Powers for Good
Thursday, February 14, 2019
11:30 AM - 12:15 PM
Xilam Bayfront
We are so moved by these stories of kids entertainment execs who are using their unique skills, connections and creativity to effect change that matters in the wider world we live in. Come and be inspired to think about how you could do the same!
Moderating:
Adina Pitt
VP, Content Acquisitions & Co-Productions
Cartoon Network
Featuring:
Sarah Haasz
Head of Live-Action & Animated Series-North America
Federation Kids & Family
Lucy Murphy
Head of Kids Content
Sky
Susanna Pollack
President
Games for Change
Sep Riahi
CEO
Global Tinker
Alison Stewart
Children's Media Consultant and Producer