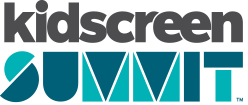 You are not currently viewing the most recent Kidscreen Summit. Go to Kidscreen Summit 2024.

President
Games for Change
Susanna Pollack is the President of Games for Change, the leading global advocate for the power of games as drivers of social impact. In her role there, she produces the annual Games for Change Festival, the largest gaming event in New York, dubbed by national media as "the Sundance of video games."
Susanna works closely with organizations that are actively pursuing digital games to further their public or CSR mission. For clients, including American Express Foundation, United Nations, Carnegie Foundation, Ad Council, Smithsonian Museum and McKinsey Social, she has initiated dozens of programs to advance the games for good sector.
With a commitment to Learning and Education, Susanna also developed the G4C Student Challenge with the NYC Department of Education. The NYC pilot attracted world class partners including the New York Times, NYC Mayors Office, ACLU, X Prize, Susan Crown Exchange and Unity Technologies to bring a games design challenge to middle and high school students across the city. The program is now scaling nationally in 2016/17.
Also at G4C, Susanna launched the Games for Learning Summit with collaboration from the US Department of Education and the Entertainment Software Association. Now an annual event, the gathering attracts educators, policy makers, game studios and publishers to explore how games can be more effectively used in the classroom.
Prior to Games for Change Susanna worked across both the commercial and public sector. Over a 12 year period, Susanna held various senior level positions at BBC Worldwide Americas, most recently as SVP of the TV distribution division for the US where she led a team of 20 to raise $50m annually from coproduction and sales of BBC's award winning documentaries and scripted content. She was also SVP of BBC Worldwide's Children's Division where she led the strategy of all youth related initiatives in the US including channel and IP development.
Featured in: Using Your Powers for Good