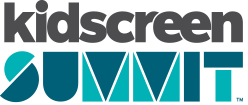 You are not currently viewing the most recent Kidscreen Summit. Go to Kidscreen Summit 2020.
KidWatch: Key insights on modern kid viewing and spending
Monday, February 11, 2019
11:00 AM - 11:45 AM
Xilam Bayfront
In today's digitally disrupted media landscape, kids are blazing an entirely new path when it comes to their content preferences. Join Kathi Chandler-Payatt from The NPD Group—the only company that combines SVOD streaming data with consumer/POS insights—as she explores the latest trends and some interesting first findings in kid SVOD engagement, and also how this behavior relates to broader trends in the consumer products market.
Featuring:
Kathi Chandler-Payatt
Executive Director, Media Analyst
THE NPD GROUP