Speaker Kathi Chandler-Payatt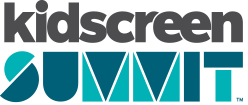 You are not currently viewing the most recent Kidscreen Summit. Go to Kidscreen Summit 2024.

Executive Director, Media Analyst
THE NPD GROUP
Kathi Chandler-Payatt is the Executive Director and Entertainment Industry Analyst for the Media Entertainment Practice at The NPD Group, a market research firm providing consumer data and advisory to the world's most influential companies. Previously, Ms. Chandler-Payatt spent three years at 20th Century FOX TV Distribution as the Executive Director of Worldwide Research and Analytics where she developed the Studio's SVOD analytics strategy; she successfully rolled out this method across the global licensing team to increase SVOD deal values. Prior to FOX, Kathi worked as a Strategic Data Consultant at Toyota for the SCION marque where she led the strategy and implementation of first party/third party behavioral data projects including data management platforms. Ms. Chandler-Payatt holds a BFA - magna cum laude in Theatre from UC Santa Barbara and an MBA with distinction from UCLA Anderson School of Management. She lives in Los Angeles.
Featured in: KidWatch: Key insights on modern kid viewing and spending