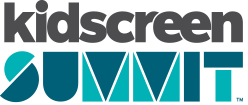 You are not currently viewing the most recent Kidscreen Summit. Go to Kidscreen Summit 2024.

Philippe Soutter has been working in the entertainment and media industry for more than 10 years - holding positions in programming, advertising, production and international distribution.
Philippe and Guillaume Soutter co-founded the PGS company in 2008. Their ambition was to provide producers and rights owners an environment entirely dedicated to the financing and brand management of kids entertainment franchises.
PGS Entertainment specializes in high-profile programs for kids and family viewing and handles a catalogue of over 1000 half hours of programming. They've partnered on leading IPs such as Alvinnn!!! and the Chipmunks (Bagdasarian Productions and Technicolor Animation Productions); Miraculous Ladybug (Zag and Method); Emmy-award winning Jungle Bunch (TAT); The Little Prince and the Playmobil TV series (Method); and, more recently, the Monchhichi adaptation (Technicolor Animation Productions). To this day, the PGS company remains 100% owned by the Soutter family, enabling it to focus on long-term business strategies inspired by the heritage and vision of its partners. This approach has earned the company industry acknowledgment from its peers, including repeated annual awards from Kidscreen as one of the top 10 investor/distributors of the year. PGS currently has offices in Paris, Hong Kong, Geneva, Barcelona, and Los Angeles.
Featured in: Time to Recharge: Powering up the pillars of international co-pros

@pgsinfo