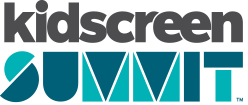 You are not currently viewing the most recent Kidscreen Summit. Go to Kidscreen Summit 2024.

President
Windy Isle Productions Inc
Phil McCordic is a Toronto based television creator/producer. He has worked for two decades both in front and behind the camera at, and for, TVO, CBC and YTV. He has produced two full television series: Zerby Derby (TVO, Sprout) and Science Max, Experiments at Large (TVO, DaVinci).

Phil's stand-alone production company, Windy Isle Productions, has also produced a number of web series. Including the much-lauded 'According to Kids' for CBC and 'How Much is Too Much' for YTV.
Phil's Shows:

Zerby Derby
A preschool show about little cars and trucks.
What makes it different? It's completely live action.
The toy cars and trucks live in the forest and have adventures. It's funny and cute and perfectly replicates the play-pattern recognition of a kid building in the sandbox. It plays on TVO, TFO and Knowledge in Canada and has been versioned in numerous countries around the world.
Science Max
Mythbusters meets Bill Nye
Take a science experiment kids do every day and do it again as big as possible. Phil has 'Maxxed Out' experiments over two full seasons of the show. It airs on TVO and is wildly popular among it's viewers.
What makes it special? It's a funny science show.
The experiments almost never work out right the first time, usually with hilarious results. This coupled with funny characters and Phil's natural enthusiasm make it a very different kind of science show.
Featured in: Keeping it Tight: Tips and tricks for managing a small production budget