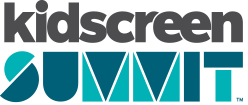 You are not currently viewing the most recent Kidscreen Summit. Go to Kidscreen Summit 2024.

Executive Vice President
Alchemy Ink
Recognized for her achievement in children's entertainment, Fonda Snyder has developed and sold more than 50 projects worldwide for television networks and major feature film studios Including Sony, Dreamworks, Warner Bros. and 20th Century Fox. Snyder recently consulted with Toronto based 9 Story Entertainment and served as VP Development & Sales for Rainmaker Entertainment. At Technicolor, Snyder created the business plan for and launched its IP division, selling numerous projects to major networks while also running her own management company Alchemy Ink, Inc., representing authors and illustrators, including Pulitzer Prize winning author-artist, Berkeley Breathed, Hilary Duff, The Jim Henson Co., Kevin Costner and NY Times Bestseller Grumpy Monkey by Suzanne and Max Lang. Previously, Snyder was VP, Original Movies for Disney Channel. Early in her career, Snyder co-founded Storyopolis, a franchise-oriented family entertainment company encompassing production, with a first look deal at Warner Bros. and Dimension Films, book publishing, art gallery, exhibition space and retail outlets financed by billionaire Paul Allen. Snyder currently consults to a few select clients worldwide both in publishing and entertainment as a Development, Sales Executive and Creative Producer, writing pitch decks and bibles for high profile brands such as Eloise, Raggedy Ann and Phantom Tollbooth and helping to identify, write, develop and sell high concept, commercially viable IP in the International marketplace.
Featured in: Brainpick