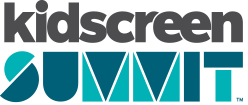 You are not currently viewing the most recent Kidscreen Summit. Go to Kidscreen Summit 2021.
Head of Acquisitions, Children's
SVT Swedish Television
As a public service channel, we pride ourselves to be able to provide the audience with the very finest in children's animation and live action. We hand pick every title to make a fine broad selection to complement our own Swedish production. Well actually complement is a weak word considering we air about 15 hours a day and acquisitions provide about 70 – 75% of the total amount of hours for the channel. The audience range from 0 to 12 which is a challenge in itself. The ever changing media market with new gadgets and services constantly tempting the audience to go elsewhere, we really need to be on our toes. Considering we're a rather small team that also handle the entire dubbing process for everything we buy, I would say we are pulling quite a workload and with great success.
Speaking at: 30 Minutes with... Pontus Torpvret, SVT