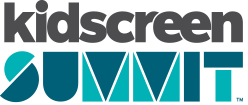 You are not currently viewing the most recent Kidscreen Summit. Go to Kidscreen Summit 2024.

Head of PBS KIDS Content
PBS KIDS
As Vice President of Children's Programming at PBS, Linda Simensky collaborates with producers, co-production partners, PBS station programmers, and distributors throughout the development, production, post-production, and broadcast phases for PBS KIDS programming.
Since joining PBS in 2003, Linda has worked with renowned producers to develop hit shows ranging from Daniel Tiger's Neighborhood and Wild Kratts to Odd Squad and Nature Cat. Linda is currently working on the PBS KIDS creativity-themed series, Pinkalicious & Peterrific with WGBH, Luna Around The World with Joe Murray, and several pilots.
Before joining PBS, Linda was Senior Vice President of Original Animation for Cartoon Network, where she oversaw development and series production of The Powerpuff Girls, among others. She began her career working for nine years at Nickelodeon, where she helped build the animation department and launch the popular series Rugrats, Doug and The Ren & Stimpy Show.
Linda also teaches Animation History at the University of Pennsylvania.
Featured in: 30 Minutes with... Linda Simensky, PBS KIDS; Cocktails with... Natalie Engel, Tommy Gillespie & Linda Simensky, PBS KIDS; What Little Boys Are Made Of