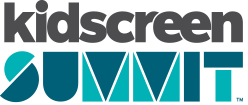 You are not currently viewing the most recent Kidscreen Summit. Go to Kidscreen Summit 2024.

Senior Head of Commissioning (7+)
Sony Pictures International Television
Sarah Muller is Vice President of Children's and Youth Programming (Western Europe International Networks) at Sony Pictures Television with responsibility for the Pop and Sony Music Channels. Prior to that, she was Head of Children's at Channel 5 where she was responsible for the Milkshake! brand refresh, content portfolio overhaul and studio reorganisation. Sarah was Creative Director, Scripted, Animation and Co-Productions for CBBC In-House before that, a role that grew from her work as Head of CBBC Acquisitions, Animation and Drama Development. Passionate about all Kids' content, but especially Drama and Animation, commissioned projects include Danger Mouse, Strange Hill High, Creeped Out, Harriet's Army, Wolfblood, The Dumping Ground, The Worst Witch, Katie and Just William.
Prior to joining BBC Children's, she was Managing Director of Elephant Productions. As a producer, credits include 6 series of the multi-award winning, ratings success Grizzly Tales For Gruesome Kids (CITV), Animal School (CBBC), Pop Skool (BBC1), 3 Brothers Diamond (C4), and New Willo The Wisp (Disney) as well as developing the BAFTA-winning drama series The War Diaries of Alastair Fury (BBC1).
Featured in: 30 Minutes with... Sarah Muller, Sony Pictures Television; Cocktails with... Sarah Muller, Sony Pictures Television