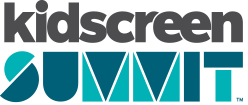 You are not currently viewing the most recent Kidscreen Summit. Go to Kidscreen Summit 2024.

Head of Media Business
NTR
Hedda Bruessing has been in the film and television industry for over twenty years and has worked as a production manager and executive producer for a wide range of programmes. Since 2007 she is employed by the public service broadcaster NTR, first as an executive producer for the children´s department and later as head of production for all programmes. In 2015 she has been promoted to head of media business. In this position she oversees NTR's national and international co-productions, manages the media budget and is responsible for the sales and acquirements of formats. NTR is the independent Dutch public service broadcaster in the Netherlands. NTR has a governmental assignment to provide news and information as well as cultural, educational, ethnic and children's programming. NTR's children's department is one of their largest and most innovating departments. 25 Percent of NTR's programming is aimed at children. The playful mix of information, education and comedy are characteristic of NTR's children programmes. NTR produces and commissions original and distinguishing content that contributes to their development and connects to their world.
Featured in: Speed Pitching 1; Speed Pitching 2