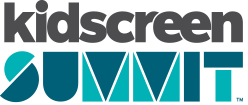 CEO/Co-Owner
Skyship Entertainment/Tinman Creative Studios
Morghan Fortier is the Co-Owner and CEO of Toronto-based Skyship Entertainment™, an award-winning, digital-first production studio focused on original series and song content for preschoolers and school-aged audiences.
Skyship's YouTube channels (including Super Simple Songs, Super Simple TV, and Super Simple ABCs) reach over 14.5 million global subscribers with over 15 million views a day, making it one of the top digital content creators in the world.
With two decades of experience in the animation industry, Morghan has produced numerous television series for clients such as Playhouse Disney, The Comedy Network, Teletoon, CBC, BBC, ABC, PBS, and Comedy Central.
Speaking at: Keeping it Tight: Tips and tricks for managing a small production budget

@TinmanToronto