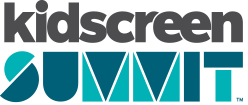 You are not currently viewing the most recent Kidscreen Summit. Go to Kidscreen Summit 2024.

Chief of Co-Productions, Licensing & Sales Officer
DeAKids
Brenda Maffuchi joined De Agostini Editore in December 2012 as Head of Acquisitions & Property Development; is responsible for analyzing, negotiating and managing all content acquisition and all international co-productions for De Agostini's channels in Italy. At this role, she also supervises the complete development process for the local and international co-productions for the channels.
Prior to De Agostini Editore, Brenda worked at The Walt Disney Company Latin America supervising and coordinating the content acquisitions for the Latam region. Later on, she was the responsible for the Live Action and Multimedia Content division at Spanish based company Elastic Rights overseeing the distribution and Consumer Products Rights strategies for Southern Europe.
Featured in: Speed Pitching 1; 30 Minutes with... Massimo Bruno & Brenda Maffuchi, DeAKids; Speed Pitching 2