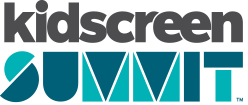 You are not currently viewing the most recent Kidscreen Summit. Go to Kidscreen Summit 2024.

Director, Youth Programming
TF1 SA
Yann Labasque joined Eurosport International in 1997 at the Audiences and Programming Research department. Two years later he became a Programme Buyer and Project Manager for Eurosport International Senior Management.
He joined TF1 Games-Dujardin in 2001 where he headed the editorial team and developed the catalogue. In parallel with his professional activity, he devised a number of ideas for games and short programmes.
In early 2010 he was named Development Director at TF1 Enterprises, a subsidiary of TF1 SA, tasked with developing new business and new growth sources in digital media.
He joined the TF1 channel as Director of Youth Programming in October 2010.
Featured in: 30 Minutes with... Yann Labasque, TFI