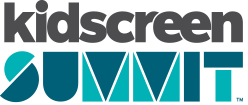 You are not currently viewing the most recent Kidscreen Summit. Go to Kidscreen Summit 2024.

Managing Director
Two Moos
Joey heads up Two Moos, a digital studio crew made up of marvelous kids content specialists, outstanding engineers, stunning creatives, exceptional artists & animators and a veritable selection of smelly pets.
We love creating games, innovation experiences and content for kids of all ages with leading kids' media companies including PBS KIDS, Sesame Workshop and Disney, and have collaborated with amazing tech companies like Qualcomm and IBM.
Whether it's an app, an adaptive learning game or a Virtual Reality experience, we collaborate across projects and prototypes, and compete for most delicious cupcake recipe and evilest mechanical keyboards.
Previously, Joey worked around the world focusing on digital kids content, including Sesame Workshop in New York (Elmo!), ABC Kids in Australia (Bananas!), Snap Media in Canada (Degrassi!), and if we go way, way back, as an ESL teacher for preschoolers in Japan (かわいい!)
Featured in: Brainpick

@jeggerly