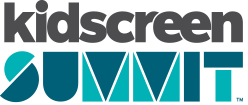 You are not currently viewing the most recent Kidscreen Summit. Go to Kidscreen Summit 2024.

Founder & President
Cheryl Gotthelf Consulting
Well-known and respected throughout the education, research, and entertainment communities, Cheryl Gotthelf is an accomplished curriculum and content developer, brand builder, and marketer of children's media products that are entertaining, educational, and relevant to children's lives. Her practice sits squarely in the space where entertainment, education, and play intersect and she is devoted to the creation of the highest quality media experiences for children and families across all platforms and for global audiences.
A trusted leader, educator, and qualitative researcher, Cheryl's work has placed her at the helm of launching all aspects of brands like Nickelodeon's Noggin, Clifford the Big Red Dog,The Magic School Bus,Maya & Miguel, I Spy, Dear America, The Octonauts, and The Mr. Men Show. Her consulting practice includes work on well-known brands like American Girl's Wellie Wishers, Barbie's Dreamtopia, Thomas the Tank Engine, Lego Life and The Cat in the Hat Knows A Lot About That! She also works closely with clients on developing entirely original content, like Discovery Kids' Big Top Academy,and serves as Mattel's key child development and educational consultant for new series and their development slate. Whether it is television, digital, books, toys or consumer products, Cheryl helps clients figure out a property's emotional and functional meaning in the lives of children and families. She is known for building brands recognized not only for their educational quality, but also for their entertainment and business success.
She has served as Principal Investigator on several informal math, science, literacy and multi-cultural initiatives funded by the National Science Foundation, The Carnegie Corporation, The Department of Education/Ready to Learn, The Corporation for Public Broadcasting, and PBS. She has also held senior level executive positions at ABC Television,Sesame Workshop, Scholastic Media, Nickelodeon's Noggin, and Chorion.With a Master's Degree in Child Development and Education from Columbia University, Teachers College, she has studied with some of the world's most prominent scholars including Dr. Herbert Ginsberg and Dr. Dorothy Strickland.
Featured in: SOLD OUT! - MENTOR CLASS—Demographic Targeting: How to find your sweet spot; What Little Boys Are Made Of