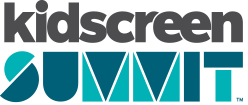 You are not currently viewing the most recent Kidscreen Summit. Go to Kidscreen Summit 2024.

VP, Content Acquisitions, Partnerships & Co-Productions for the Americas, Kids & Family
Cartoon Network
Adina Pitt is vice president, content acquisitions and co-productions for Cartoon Network and Boomerang, In this capacity, Pitt is responsible for identifying, negotiating and acquiring pre-produced series, specials, movies and short-form product that fit the Cartoon Network and Boomerang brands for exposure on all platforms. She continues to oversee those programs once they have been acquired and positioned at each of the networks. Pitt also serves as a liaison with international Cartoon Network and Boomerang channels to coordinate global acquisition contracts, and she represents theU.S.networks at all major programming markets including MIPTV, MIPCOM, Kidscreen and NATPE. Pitt is based inNew York Cityand reports directly to Robert Sorcher, chief content officer for Cartoon Network.
Previously, Pitt was vice president of acquisitions for Nickelodeon and MTVN Kids and Family Group. In this position, she developed acquisition strategies that supported current and long-term programming plans for Nickelodeon, Nicktoons, Nick Jr, Nick at Nite, The N and Noggin. In addition to these duties, she oversaw channel inventory, cable and network television series and movie deals, competitive pricing, theatrical and made-for-TV movie availability, and competitive inventories, both domestically and globally.
Pitt joined Nickelodeon in 1998 as a coordinator of acquisitions and, over the course of nine years, has worked on Nickelodeon, Nick at Nite, TV Land, Nicktoons Network, Noggin, The N, Nick Jr., TNN and Spike TV. She previously worked in film programming acquisitions at HBO.
Born and raised in Puerto Rico, Pitt earned a bachelor's of arts degree in elementary education fromBrandeisUniversityand a master's degree in educational communication and technology fromNew YorkUniversity.
Cartoon Network (CartoonNetwork.com), currently seen in more than 97 million U.S. homes and 166 countries around the world, is Turner Broadcasting System, Inc.'s ad-supported cable service now available in HD offering the best in original, acquired and classic entertainment for youth and families. Nightly from 10 p.m. to 6 a.m. (ET, PT), Cartoon Network shares its channel space with Adult Swim, a late-night destination showcasing original and acquired animated and live-action series for young adults 18-34.
Turner Broadcasting System, Inc., a Time Warner company, creates and programs branded news, entertainment, animation and young adult media environments on television and other platforms for consumers around the world.
Featured in: Using Your Powers for Good; 30 Minutes with... Adina Pitt, Cartoon Network