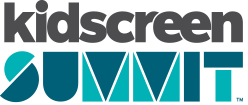 You are not currently viewing the most recent Kidscreen Summit. Go to Kidscreen Summit 2024.

CEO and Chief Creative Officer
Bridge Multimedia
Matthew Kaplowitz is the parent of a child with disabilities, a jazz aficionado, social entrepreneur and President of Bridge Multimedia, accessibility providers and strategists for television networks, educational publishers, architectural companies, government agencies, corporations, non-profits, and foundations investing in socially progressive initiatives. Kaplowitz founded Bridge in 2002 with the conviction that accessibility increases the freedom, independence, and productivity of people with disabilities, and fosters a more open and dynamic society. Since then, Bridge has worked to increase literacy access to individuals with intellectual and developmental disabilities through multi-sensory learning and to expand the benefits of audio description to children on the autism spectrum and English Language Learners. Kaplowitz was honored to be Special Advisor to the National Council on Disability for the 2016 National Disability Policy Report to the White House and Congress, the FCC, and to have received the 2017 Access Award from the American Foundation for the Blind.
Featured in: Inclusion is Expansion: Creating content that spans the spectrum