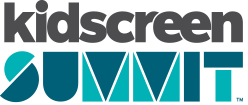 You are not currently viewing the most recent Kidscreen Summit. Go to Kidscreen Summit 2024.

Chief Creative Officer
U and Eye Creative
Starting from the ground up and with more than 18 years of experience in the animation biz, Heath is a creative executive with an extensive knowledge of animation production and the dark arts of developing a project from mind vomit into your next potential hit. After escaping the island of New Zealand, and a brief but industrious stop in the UK (he served as Animation Director on the Gorillaz music video "Dirty Harry," for example), Heath jumped ship to the land of stinky cheese and stripy tops, a.k.a. France. He took on the role of Co-Director for the second season of Cartoon Network's Robotboy. After spending eight years in France, Heath was promoted to VP of Creative Development at Gaumont Animation. In this role he drew on all his industry experience to provide a never-ending supply of creative solutions to even the stickiest of co-production needs. In this role he provided a link between France and the rest of the world with clients like DreamWorks, Disney, France Television, Tf1, RAI and Teletoon Canada and Netflix. Now as an independent creative executive he continues to prove that a French Kiwi is indeed a very rare bird.
Featured in: SOLD OUT!—MASTER CLASS—Pre-Development Jam: Nine steps to better creative collaboration