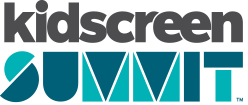 You are not currently viewing the most recent Kidscreen Summit. Go to Kidscreen Summit 2024.

SVP & General Manager
PBS KIDS
As Vice President of PBS KIDS Digital, Sara DeWitt oversees day-to-day development of PBS' multiplatform content for kids and families.
Over the last 19 years, DeWitt has worked at the forefront of new platforms, in an effort to be everywhere kids are: from websites and mobiles apps to streaming video, augmented reality, 3D-rendered experiences, and wearable technologies. She oversees the Kidscreen- and Webby-award winning pbskids.org website, PBS KIDS streaming video services, and the PBS KIDS portfolio of educational apps for children. In 2014, she was named one of the top 42 Women Leading in Education by the USC Rossier School of Education, and one of the Top Women in Digital by Cynopsis Media in 2016.
Before her career in public media, DeWitt worked as a preschool teacher and a management researcher. She studied media habits of children in rural United States for the Stanford University Spencer Project for Youth and Families, and co-authored a study for the Poynter Institute on youth and newspapers. She holds both a BA and an MA in English from Stanford University, and a certificate from Stanford's Children, Society, and Public Policy program.
Featured in: Lunching with... Digital Media Experts; Inclusion is Expansion: Creating content that spans the spectrum

@saradewitt