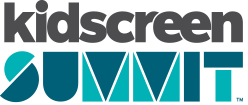 You are not currently viewing the most recent Kidscreen Summit. Go to Kidscreen Summit 2024.

Creative Director
Wildseed Studios
Wildseed Studios is a next-generation media company which enables emerging talent to create fantastic new entertainment IPs's by investing directly into the development and production of their ideas. Wildseed invests multiple small amounts into piloting new scripted IP and then seeks premium platform and brand partners to grow selected properties.
Since launching Wildseed has reviewed over 3000 ideas, picked up 30, published 20 pilots, and had pickups on 60% of them. Wildseed is lucky enough to currently count Disney, BBC3, Channel 4, Fullscreen, Pinewood Studios and The Shaw Rocket Fund among its clients and partners.
Wildseed works in three categories – Kids 6-11, animated and live action adult comedy, and genre fiction.
In the kids' space Wildseed has just finished delivering the first season of BAFTA nominated 52x11' animated series Counterfeit Cat to Disney and Teletoon. We were delighted when our recent short Good as Goaled (for Disney), from incubator graduates the SpinKickBrothers, won this year's BAFTA for Best Short Form for Children. Startoon, our animation incubator dressed as a digital talent show, had its premiere in Canada in partnership with the Shaw Rocket Fund in 2016, generating over 30 million engagements in 6 weeks and and identifying a number of exciting properties, one of which is in now in full development with WIldseed. We have a number of other projects under commission and development, and are always looking for great creator driven ideas and partners to work with!
We produce digital original series and microbuster movies – blockbuster movies on a microbudget, and are in production on a 52x11 animated comedy series for Disney Worldwide and Teletoon Canada, as well as rolling out an digital animation incubator format internationally, with Canada being the first territory to go live in a partnership with the Shaw Rocket Fund.
All of Wildseed's series commissions premiere on one of two proprietary OTT entertainment channels Wildseed Comedy and Wildseed SciFi, while our movies generally go into VoD distribution networks.
Prior to founding Wildseed with his business partner Miles Bullough, Jesse ran his own creative solutions company Connective Media, and prior to that he held a range of senior editorial positions at the BBC, culminating in three years as Head of Co-Production and Acquisition for BBC Childrens.
Featured in: Safer Harbors: Assessing alternatives in an AVOD future