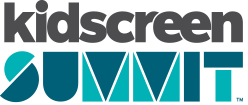 You are not currently viewing the most recent Kidscreen Summit. Go to Kidscreen Summit 2024.

Director of Content
Azoomee
Luca Fiore is Head of Media and Education at Azoomee. He manages the acquisition, production and programming of video and game content for the mixed media mobile service, applying his knowledge of child development and learning to the service's content and digital strategy.
Luca's background includes studies in developmental psychology and a Masters in childhood education. He joined Azoomee after eight years in education with the aim of giving primary-school-aged kids a positive space online where they can be smart, safe and kind as they become digitally autonomous.
Helping children be "smart, safe and kind online" was the underlying framework developed by Luca for "Search It Up", the BAFTA nominated short form animated series about online safety and digital literacy. It continues to be central to his work with Azoomee to build a joyful digital product for all kids.
Featured in: Lunching with... Digital Media Experts