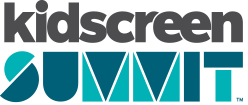 You are not currently viewing the most recent Kidscreen Summit. Go to Kidscreen Summit 2024.

EVP, Digital
Viacom Nickelodeon Consumer Products
Matthew Evans is the Executive Vice President, Digital and New Business, for Nickelodeon. In this role, Matthew oversees Nickelodeon's direct-to-consumer and new business initiatives. Evans has led strategy, product, programming, content, partnerships and operations for the Nickelodeon digital portfolio, which includes the NOGGIN subscription service, mobile games, voice products, and the Nickelodeon Entertainment Lab. Matthew led Nickelodeon's transition to a multiplatform company with the launches of the Nick app, Nick Jr. app, and Noggin, including the release of Nickelodeon's proprietary Play-Along interactive episodes on Noggin. He spearheaded Nickelodeon's move into eSports through an investment in and commercial partnership with the leader in amateur eSports, Super League Gaming. He defined the company's strategy for VR and led Nickelodeon's commercial launch of SlimeZone and Viacom's investment in and partnership with Dreamscape Immersive. He also successfully entered the voice market with the launch of the SpongeBob Challenge as part of Amazon Alexa's kids' section debut and shepherded augmented reality efforts from the Entertainment Lab to commercial product release with the launch of the Do Not Touch AR app.
Featured in: Lunching with... Digital Media Experts