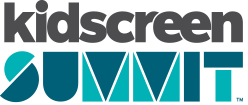 You are not currently viewing the most recent Kidscreen Summit. Go to Kidscreen Summit 2024.

Shabnam is the co-founder of Big Bad Boo Animation Studios and Oznoz, an OTT platform for kids. Oznoz is an ad-free subscription based platform with shows like Franklin, Thomas & Friends, Babar and Super Why offered in 10+ languages. Shabnam has produced many shows including 16 Hudson (TVO), Mixed Nutz, 1001 Nights, Lili & Lola and is currently in production on the original Hulu Series The Bravest Knight. Big Bad Boo's shows have aired on over 120 countries on CBC, Disney, Teletoon, Cartoon Network, ORF, Discovery Kids, Gloob, etc. With offices in New York and Vancouver, the company produces and distributes kids content, games, comic books and curriculum materials.
With a BS in Computer Science, a BA in German Literature from the University of Pennsylvania, and an MBA from New York University, Shabnam has spent over 10 years on Wall Street and held managerial positions at EXIS, Misys and Deloitte & Touche.
As an entrepreneur and producer, she has appeared on CNN, FOX, CBC, BBC and NPR. She speaks English, German, Persian, French, and Spanish
Featured in: What Little Boys Are Made Of; Safer Harbors: Assessing alternatives in an AVOD future

@shabnamrezaei