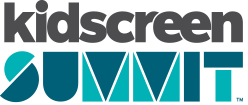 You are not currently viewing the most recent Kidscreen Summit. Go to Kidscreen Summit 2024.

CEO & Founder
Kavaleer Productions
Andrew Kavanagh is the Founder and CEO of Kavaleer Productions. Heading up Kavaleer's slate, he is the creator / executive producer of Garth & Bev (CBeebies / RTE) , Wildernuts (RTE / Tiny Pop), Kiva Can Do! (Nickelodeon /RTE) and the forthcoming Alva & the Trolls (RTE / Sky). Andrew will be looking for broadcast / distribution partners for Neenawsaurs (79 x 7', preschool) and showcasing new development properties from the studio's forthcoming slate.
Featured in: What Little Boys Are Made Of

@kavaleertweets