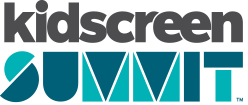 You are not currently viewing the most recent Kidscreen Summit. Go to Kidscreen Summit 2024.

SVP Production & Development | Head of Vis Kids
Nickelodeon
As Senior Vice President, International Production & Development, Nina Hahn oversees international content development and co-production partnerships for Nickelodeon outside of the US.
Based in London, Hahn coordinates and drives the development process, spearheading new production models, managing productions from pilot through to series, and working in direct partnership with Nickelodeon's content teams around the world. As part of this role, Hahn is responsible for internationally sourced productions, aligning Nickelodeon's global production and development pipeline, representing Nickelodeon US's production and development interests abroad and identifying resources and expertise to drive creative partnerships and cultivate talent. As the main international production and development conduit for Nickelodeon's channels, Hahn also ensures the cultural relevancy of all Nickelodeon production and development for global broadcast.
Hahn also works in direct partnership with Nickelodeon in the UK to source content from UK independent producers for potential global production and development.
Hahn is an industry veteran with more than 25 years of experience in creating and producing content for kids spanning all genres, from pre-school and kid's animation, to live action and TV movies. Since joining Nickelodeon in 2005, Hahn has been responsible for overseeing the production and development of some of Nickelodeon's biggest hits including live action favouriteHouse of Anubisand pre-school animationNella the Princess Knight.
Working closely with Nickelodeon US, Hahn is also the driving force behind establishing the brand as a core international hub for creators and talent, spearheading the international roll-out of creative outreach initiatives designed to unearth and identify new creative talent. These include the Nickelodeon Writers Program, designed to attract, develop and staff writers with diverse backgrounds and experiences on Nickelodeon Network Productions; and the global Nickelodeon Shorts Program, spanning both Nickelodeon and Nick Jr., providing animation and comedy talent with a platform to explore original characters, concepts and innovative styles through short form storytelling.
Prior to joining Nickelodeon, Hahn worked as an independent producer and development consultant for some of the world's leading kid's content producers and broadcasters in New York, including HBO and Jim Henson Productions.
Featured in: Cocktails with... Nina Hahn, Layla Lewis & Migdalis Silva, Nickelodeon; Deconstructing Kid Humor