Speaker Gráinne McGuinness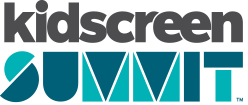 You are not currently viewing the most recent Kidscreen Summit. Go to Kidscreen Summit 2024.

Creative Director
Paper Owl Films
Gráinne is the creator of 'Pablo' for CBeebies and RTÉJr., distributed internationally by CAKE. This series is now celebrated all over the world for its timely portrayal of a smart little autistic character.
Pablo encourages understanding and empathy through funny colourful characters and refreshingly unusual stories.
As Creative Director, Gráinne leads the development of ambitious content for large scale audiences. This also includes a passion for the survival of minority languages borne out in the production of Irish language content like preschool cookery series 'Bia Linn' & a wildlife series Na Dulradóirí, for 8 – 12 year olds on TG4.
Pablo has become an international movement for celebrating #thinkingdifferently and encouraging young audiences to see the world in different ways. 2019 will see the Pablo brand expand as an international licencing and merchandising strategy is growing, with a YouTube Channel, book deal and theatre show. Pablo proves that meaningful content for kidsneedsto be commercially successful – audiences everywhere mustwantto watch it.
Gráinne is mixing it up with a slate of new projects for younger viewers: both in the preschool, 8 – 12s and early teen space.
Featured in: Inclusion is Expansion: Creating content that spans the spectrum