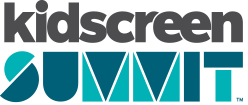 You are not currently viewing the most recent Kidscreen Summit. Go to Kidscreen Summit 2024.

SVP, Global Location Based Experiences
Nickelodeon/Viacom International Media Networks
Gerald Raines is Senior Vice President, Global Location Based Experiences (LBE), Viacom International Media Networks and Nickelodeon. In this role, Mr. Raines oversees and leads the development and expansion efforts of Viacom's location-based leisure entertainment business for brands such as Nickelodeon, MTV, VH1 and Comedy Central worldwide. He is responsible for creating and driving the strategic vision for Viacom's global location based experiences business, which today reaches six continents and consists of branded Hotels, Theme Parks, Water Parks, Restaurants, Touring Exhibitions, Live Stage Shows, Family Entertainment Centers and 4D film experiences through strategic partnerships with industry leaders.
Mr. Raines first joined Viacom in 2007 as Senior Director, Theme Parks and Attractions for Nickelodeon. His role quickly expanded when he was tapped to assume responsibility for the entire global LBE business. Mr. Raines has led Viacom's entry into new leisure segments, such as hotels and resorts, touring exhibitions, 4-D films and family entertainment centers. He has also been behind, Viacom's LBE push into emerging markets such as China and the Middle East. In 2016, under his leadership, Nickelodeon opened its first international hotel in the Dominican Republic, which will be followed by its second in Mexico in 2020. Nickelodeon's first of many theme parks in China will also open in 2020.
Prior to joining Viacom, Mr. Raines was Senior Director of Business Development for the Indy Racing League where he was responsible for the development and management of the league's corporate sponsors. Before joining the IRL, he spent several years with The Walt Disney Company where he was responsible for forging corporate alliance partnerships for the Disney Parks and Resort division. Prior to joining Disney, he served as a Surface Warfare Officer in the United States Navy, involved in operations from Central and South America to Southwest Asia.
Mr. Raines graduated with a B.S. in Political Science from the United States Naval Academy and a Masters in Business Administration degree from Webster University. He is a member of NAMIC and the International Association of Amusement Parks and Attractions.
Featured in: Lunching with... Licensing Experts

@Gerald Raines