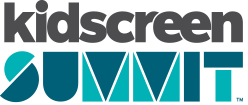 You are not currently viewing the most recent Kidscreen Summit. Go to Kidscreen Summit 2024.

Obsessed with all things high-tech, Kidscreen's senior online writer and social media coordinator Alexandra Whyte covers the daily news across the kids entertainment business including television, movies and consumer products. Her specialty is in technology, writing features for the magazine ranging from robots to YouTube. Before joining Kidscreen she was a daily news reporter for the Moncton Times & Transcript in New Brunswick covering decidedly less kid-friendly fare, like municipal elections.
You can find Alexandra putting together the Kidscreen Daily and Talent Pool newsletters, acting as the publication's social media maven and on the hunt for her next story.
Featured in: Death of Reboots? Exploring the future of nostalgia in a fractured media reality; Voice Voice Revolution