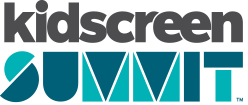 You are not currently viewing the most recent Kidscreen Summit. Go to Kidscreen Summit 2023.

Executive Producer, Digital, CBC Kids
CBC Kids
Mia has worked in digital content and product development for over 17 years with top Canadian media providers Shaw Communications, Canwest, and Alliance Atlantis on several premium brands such as HGTV Canada, Food Network Canada, Slice, National Geographic Channel, but most recently she has spent the last 2 years having a blast with the team at CBC Kids, as the Executive Producer, Digital. Learning the world of children's media has been an invigorating challenge and bringing entertaining and engaging digital experiences to multiple audiences, across an ever-changing and ever-expanding slate of platforms certainly keeps Mia and her talented team on their toes!
Featured in: Lunching with... Digital Media Experts