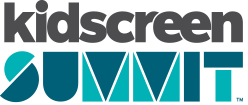 You are not currently viewing the most recent Kidscreen Summit. Go to Kidscreen Summit 2024.

Producer, Content Investment & Co-Productions
Tencent Video
Qing Fan is the Producer overseeing the international business including content investment, co-production and distribution at Tencent Video Kids Channel.
Before joining Tencent, Qing was Associate Director of International Business at UYoung Media, where she was responsible for acquisition, distribution and co-production. She was actively involved in the international distribution of UYoung Animation'sP. King Duckling (S1), introduced a wide range of international titles to China, and working extensively with international studios on co-production projects.
Qing started her professional career in musical theatre, she was License Manager for the Chinese language production of Mamma Mia! (2011) and Project Manager for the Chinese language production of Cats (2012).
Tencent Video is a leading Chinese online video platform, providing a wide range of premium content, covering films, TV series, variety shows, sports events and news. As the largest and fastest-growing online video platform in China, Tencent Video has the largest number of mobile daily active users, monthly active users and subscribers. By the end of September 2018, the subscribers of Tencent Video had reached 82 million and remains the leading player in China.
Featured in: Cocktails with... Angel Geng & Qing Fan, Tencent Video; 30 Minutes with... Angel Geng & Qing Fan, Tencent Video