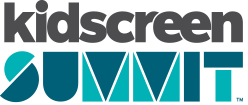 You are not currently viewing the most recent Kidscreen Summit. Go to Kidscreen Summit 2024.

Partner, Head of Creative
Doobry Group
Kelly is a market research expert with over a decade of experience in developing media and marketing strategies based on viewer/audience insights. She is a partner at Doobry Group, an entertainment franchise strategy consulting firm, and she has designed and conducted numerous focus groups and surveys for corporate studio clients, independent creators, toy companies, and educational app developers. She loves analyzing both qualitative and quantitative data, sharing moments of "ah-ha!" with her clients, and creating strategies that help studios build meaningful and long-lasting relationships with today's sophisticated and digital savvy kids and families.
Kelly is driven by fast changes in consumer behaviors and decision making processes based on new technologies and global trends, and she also enjoys sharing her knowledge with the next generation of media practitioners at The Johns Hopkins University.
Featured in: Brainpick