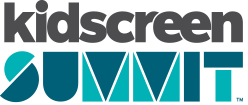 You are not currently viewing the most recent Kidscreen Summit. Go to Kidscreen Summit 2024.

Producer, Tencent Video Kids
Tencent Video
Angel Geng has been with Tencent since 2014. She started at Animation Channel, where she was responsible for promotion, data analysis and license operation for animation content targeting at youth group.
She joined Kids Channel in 2016, looking after the production and investment of kids' content.
Taking advantage of Tencent platform's big data, she knows well of the subscribers' profile of kids' content in China. As producer, she led the production team to create high-quality animation content for children, she also helps the team uplifting overall production capacity and market competitiveness through user and product analysis.
Among over 10 high-quality animation content she works as producer, the produced titles including Super BOOMi, The Wolo Family: Save The Elf, Almond the Deer, Mini Warriors, with the rest currently in production.
She hopes to connect with international platforms and animation production companies and introduce Chinese kids' animation content to the world through Kidscreen Summit. She is looking for the co-production opportunities with overseas animation studios.
Featured in: Speed Pitching 2; Speed Pitching 3; Cocktails with... Angel Geng & Qing Fan, Tencent Video; 30 Minutes with... Angel Geng & Qing Fan, Tencent Video